Emerging Macroeconomic Trends 2020 In Cyber Security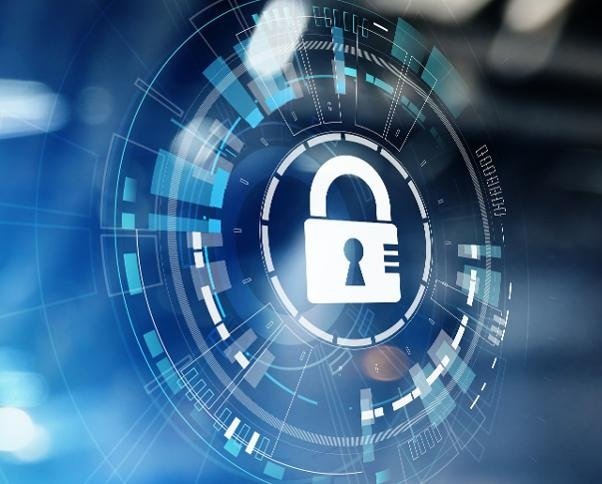 Technologically, the global economy is growing significantly and core innovations are continually evolving, encompassing our everyday activities. Such developments in technology are focused on wireless infrastructure. We continue building a more collaborative and linked community as our digital transformation persists.
More channels now exchange and use our information – for example, in the data center facilities, the internet, and the IoT apps – and this development will only expand. The more we are linked, the more susceptible and vulnerable is the data.


How Cyber Security Is Now Means To An End
Why is the world too focused on cyber security? Why has it become a need rather than a want? With the advancements in digital tech, cyber threats have also advanced. Digital networks are rising, generating both challenges and business growth opportunities. Billions of data get uploaded on websites, e-commerce platforms, digital wallets, etc. Nevertheless, we are also a community that relies heavily on the internet and is completely reliant upon it. Our lifestyles are in reality codified by big data – nearly everything we do or anything we rely on includes data and the technology that incorporates it – the transition we call the digital age has consumed human manual work.
From multinational corporations to a small barn in Texas, all companies rely on information technology. And even as technology has more capabilities than ever, it also carries even higher risks, it is a target of cyber crime, global espionage, and cyber attacks, due to the very nature of its opportunities – protection is, therefore, a primary priority.
2020 Trends That Will Challenge Cyber security's Reliability

No combination of protected network topologies and intrusion detection systems or malware will stick up to a user casually tapping on an email attachment or a cold call.
1- Election Security
The 2016 US election marked the start of the spread of misinformation focused with the aid of AI. Promotions concentrate on developing special teams that have organized and circulated fake news to discredit their critics. We should expect this action to be fully effective again as they plan for big worldwide polls in 2020.
Smear campaigns and the use of deep-seated technologies can have an impact on public opinion, vital transportation networks can be manipulated to stop voters from going to polls, etc. There are international doubts about the consequences of unjustified cyber activity on elections.
2- Coronavirus AKA COVID-19
The COVID-19 outbreak has pressured organizations and citizens to follow new strategies, such as remote working and social distancing. Nevertheless, cyber attackers all over the world are cashing in on the situation, while the government concentrates on the health and economic challenges raised by COVID-19. Until a vaccination is found, organizations need to take a higher cyber risk into account.
Hackers are using COVID-19 as a lure to imitate brands while manipulating employees and customers, further compromising computers into installing ransomware disguised as lawful applications. Attacks will continue to threaten remote workers' devices, namely fake VPN resets requests, fake teleconferencing profiles sign in sites, or fake incoming message requests from employees on business message systems.
3- Psychology As Part Of Security Check
In 2020, psychology will be a security priority, as businesses attempt to understand how hackers think. Cyber criminals are approximately a point ahead of those who protect a company. Organizations usually use personality assessments to classify individuals who are more vulnerable to hacks. Understanding the motivations of threats from government-
supported agents to individual problem developers will help organizations to recognize security vulnerabilities.
4- Understanding People To Offer Better Safety
In addition to identifying the reason for the hacks, groups such as the Information Security Group of the Royal Holloway University in London, and the National Cyber Security Center aim to better appreciate the security perception of employees. Having an approach that includes how people are working will lead to enhanced technology and policies for the protection of people.
This people-centered method is sponsored by companies like Proofpoint who recommend using a solution that provides users with a description of who, how, and why somebody is targeted and whether or not anything was activated.
5- Cyber attacks On Rich People
Amazon's CEO Jeff Bezos's phone hack has proven that even the most powerful are not safe from deep cyber threats. The 2018 attack, which allegedly involved the WhatsApp messenger service, reportedly prompted rich people to search for customized surveillance tools to secure themselves. There are rising global tensions and more nations engaging in cyber war, and corporate phishing is increasing which includes deep web scanning to find information on social networking platforms that can be used in targeted attacks on the wealthy.
6- Increased Chance Of Targeted Businesses Paying Ransoms
A growing number of ransomware attack organizations conclude that their best strategy is paying. Now it is definitely against common wisdom that companies pay the ransom. Yet the costs of making corporations abandoned for months can be a real cost. Ransomware payment should be considered as every other business move.
The FBI had previously insisted that paying ransoms empowered offenders but, in 2019, it acknowledged that in the face of an inability to function, companies should weigh all options in the face of an intrusion, including paying money. The cyber security industry would have difficulty in reducing both the string of incidents and the number of companies that choose to pay that money.
7- Shortage Of Cyber Protection Skills
The estimated information security labor deficit in the US is nearly 500,000, and the global shortage in November 2019 was more than 4 million jobs, says the International Cyber security Organization. As the world tackles rising customer safety issues, along with expensive everyday data infringements, cyber security is more demanded than ever. Cyber security has increased. The confidentiality and safety of a company and its economy at large are also an important factor in profitability and financial stability.
As per GlobalData, businesses worldwide will spend 115 billion dollars on protection in 2020. Despite the financial impact of COVID 19, cyber security will be driven by the safety requirement together with the notion of development necessary to combat the emerging potential threats.



Author:
Prachi K
Technical Writer, Branding Executive – Hackers Interview. Prachi has professional experience in the area of Branding and Article writing.