MySQL is Vulnerable to Server Root Access Vulnerability(Exploit Released)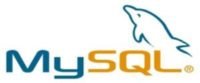 Critical vulnerabilities have been found in one of the most popular databases i.e. MySQL.
David Golunski, a security researcher discovered two zero days, which allow an attacker to access the complete database. All the current supported versions of MySQL are vulnerable to this vulnerability.
MySQL Remote Root Code Execution (CVE-2016-6662)
Privilege Escalation (CVE-2016-6663)
Earlier David Golunski published exploit for CVE-2016-6662  at his blog. He reported this issue to Oracle but they didn't fix it.
Golunski promised to publish exploit for another bug(CVE-2016-6663) too.
Both the vulnerabilities affect MySQL version 5.5.51 and earlier, MySQL version 5.6.32 and earlier, and MySQL version 5.7.14 and earlier, as well as MySQL forks – Percona Server and MariaDB.
Now Golunski has published the proof-of-concept exploit code for both the vulnerabilities.
Exploit 1
Exploit 2
The vulnerabilities have been fixed by their vendors and released a security patch for these.
Information Security Professional | Cyber Security Expert | Ethical Hacker | Founder – Hackers Interview