Some Cyber Security Breaches and Lessons of 2019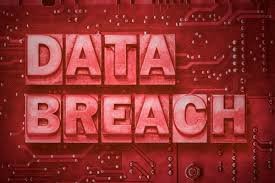 Cyber security issues are nowadays becoming a day-to-day struggle for all types of businesses along without various companies. According to the recent trends, it's been calculated that there has been a tremendous increase in hacked and breached data from different sources that are more common in workplace like mobiles and IoT devices.
Some facts 
Recent research and surveys have shown that most of the companies have unprotected data and very poor cyber security practices which thereby make them prone to data loss.
The value of the cyber security market is assumed to reach $300 billion by 2024.
It is anticipated that women will be holding 20% of Chief Information Security Officer role in the upcoming cyber security workforce.
The rate of cyber crimes has been incredibly increasing and it was observed that in 2018 nearly 60% of the Americans were exposed to fraud schemes and 23% were the cyber crime victims.
According to the recent studies and statistics of 2017, there are almost 130 large-scale breaches that have been targeted in the US every year and it's increasing by almost 27% every year.
It is been observed by ID Theft Resource Center that there have been almost 8800 recorded breaches between January 2005 and April 2018.
Ransomware damage costs have exceeded to almost $5 billion in 2017, which was estimated to be approximately 15 times more than the cost in 2015.
Between 2015 and 2017, the U.S. was the country that had been affected the most by targeted cyber-attacks and among them, 303 were known large-scale attacks.
It has been estimated that ransomware damage costs will see a rise of approx. $11.5 billion in 2019.
From businesses to companies and various sectors of industries, cyber crime has been expanding its reach. Approx. 38.4% of mining industry users receive malicious emails.
Almost 48% of UK manufacturers have been the targets of cyber crime according to recent research.
There is more than 20 ATM malware posing serious threats to the banking and finance industry.
According to an article by Fortune, a massive breach called Collection 1 was discovered in 2019 by an IT researcher. It was perhaps noted to be the largest breach in the history of cyber crime attacks.
Decelerate the pace of hackers through your best cyber security schemes :
Well considering all these attacks as very dire to the society, one's business can be made secure by making wide changes in your protected data and improving the overall security behavior. By doing so one can protect his company or business from most of the data breaches.
So one needs to make sure that every possibility is arranged to avoid one's company from becoming a victim to any kind of cyber-security attack. The main reason behind these attacks is due to one's own default, ignorance, and lack of adequate means of defenses. So one needs to follow the best industry defense measures and using encryption based techniques.
Thus, now is the time to make some huge and improved changes in your data to make yourself less prone to these kinds of attacks.
Author:
Prachi K
Technical Writer, Branding Executive – Hackers Interview. Prachi has professional experience in the area of Branding and Article writing.