WPA3 Security Protocols Released by the Wi-Fi Alliance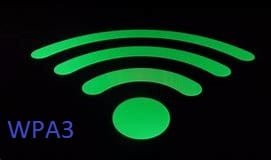 Security has always been the most dramatic term and key component in the world of Wi-Fi. The whole world is using these days the Wi-Fi devices and hotspots and should be considered crucial for each individual and for organizations as well. The year 2018 brings a huge change in the field of Wi-Fi providing enhanced standards in Wi-Fi security with the current evolution of Wi-Fi Protected Access, taking security to a new level. Linking WPA3 with the potential of 802.11ax's proficiency will make Wi-Fi to reach heights of security as well as performance as compared to previous year.
WPA3 (Wi-Fi Protected Access III) is considered as the next generation Wi-Fi security standards. The Wi-Fi Alliance is almost ready for delivering to its consumer products the WPA3 based devices.
For now, your home network is using the WPA2 standard, as it was the strongest Wi-Fi Security protection. But few months back, it was found that even the strongest WPA2 can be compromised with the use of KRACK (key installation attack).
So WPA3 comes up with more features for enhancing Wi-Fi security, enabling more robust authentication mechanism which maximizes the cryptographic strength for sensitive data. WPA3 security is continuing to support the Wi-Fi market with 2 variations of its type having two modes of operation. These are:
WPA3 Personal
WPA3 Enterprise
WPA3 Personal Edition is more like a password based authentication system, where it leverages the concept of Simultaneous Authentication of Equals (SAE), which is a process of handshaking for offering forward secrecy that prevents from attackers in decrypting previously used captured traffic. It is a protocol of establishing secure key between devices for holding stronger protection from third parties conducting password guessing attack.
WPA3 Enterprise provides 192-bit encryption strength with additional protection for networks which are sending and receiving sensitive data, such as financial data or government website's information (emails and phone numbers as well). According to Edgar Figueroa, President and CEO, Wi-Fi Alliance, "WPA3 takes the lead in providing the industry's strongest protections in the ever-changing security landscape".
Moreover, Wi-Fi Alliance are planning to introduce Wi-Fi CERTIFIED Easy Connect™, which is a new initiative project carried out for reducing the complexity of onboarding Wi-Fi devices having limited or no display interface – devices like wifi hotspot providers and market for Internet of Things (IoT) devices – still maintaining the high security standards. Moreover WPA3 has the capability to resist Brute force attack making it harder for hackers to break and fetch the Wi-Fi password. Also, the individualised data protection by encryption strengthens user's privacy having open networks. It further claims to resist passive attacks with the support of Opportunistic Wireless Encryption (OWE).
Information Security Professional | Cyber Security Expert | Ethical Hacker | Founder – Hackers Interview