Exclusive Interview With Digital Forensics Investigator : Prince Komal Boonlia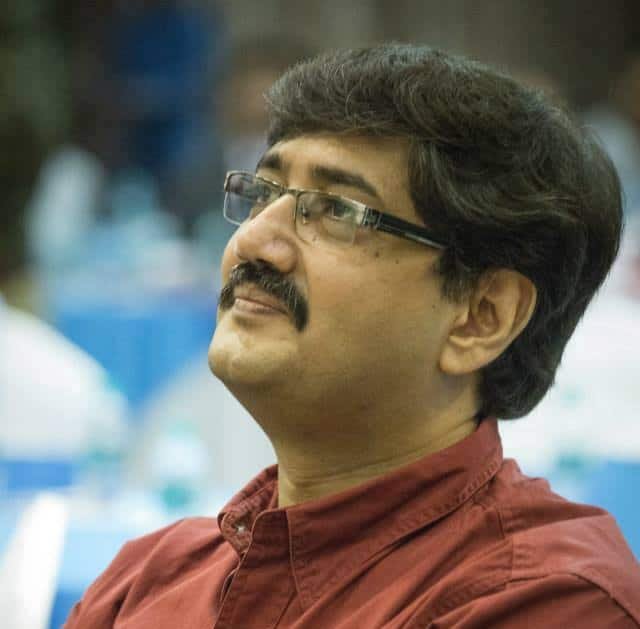 TODAY WE HAVE ONE OF THE MOST EXPERIENCED PERSON OF DIGITAL FORENSICS DOMAIN WHO HAS WIDE EXPERIENCE OF WORKING WITH DIGITAL FORENSICS EXPERTS AND CYBER CRIME INVESTIGATORS.HE HAS ALSO WRITTEN SEVERAL BOOKS ON THE RESPECTIVE TOPICS AND PROVIDING HIS QUALITY EFFORTS FOR OTHER DIGITAL FORENSICS MAGAZINES. HACKERS INTERVIEW TEAM HAD A VALUABLE DISCUSSION WITH HIM WHERE HE SHARED HIS EXPERIENCE AND KNOWLEDGE WITH US TO SURVIVE AND PURSUE A SUCCESSFUL CAREER IN DIGITAL FORENSICS.
So let's have a look on the below interview :
Hackers Interview: Hello Mr. Prince, please introduce yourself to our readers.
Prince Boonlia: ​Hello Readers, I am Prince Komal Boonlia and I am working on Digital forensics for last 20 years. I am the Author of the Book titled "System forensics"​ ISBN : 9788125931515. I am also The founder Director @ Council of Information security and Editor-in-chief @ Digital 4N6 Journal. I have worked with various law enforcement agencies and corporates globally and involved in various investigations as well as training's and workshops.
Hackers Interview: Why you've decided to pursue Cyber Forensics as your career option?
Prince Boonlia: ​When I stepped into Digital forensics there was a complete absence of experts in this field nationwide. The Internet was maturing and with it, Cyber-crime was on the rise.. At that early stage, I could understand the future rise of the internet and its impact on our lives. This along with my investigative instinct led me to get into this field.​ ​Coming from the IT infrastructure background with the passion to get deeper into the technology helped me understand the subject clearly.​
Hackers Interview: How you had started your journey in cyber world?
Prince Boonlia: ​The journey actually started when I was called by local Anti-corruption department to help find evidence. The involvement in that case, gave me the initial thrust to study the subject. As the involvement grew I started learning and exploring more. During the book writing phase, I got in touch with the world-renowned digital forensic experts like Brian Carrier, Harlan Carvey and others. I was amazed to see the amount of information and evidence that we leave behind while using the computers. All this gave the initial thrust to my involvement in the field.​
Hackers Interview: Tell us about your experience in this field.
Prince Boonlia: For those who are hungry to get to the core of everything and dig deeper this field has everything that is needed to go for it. There was no recognition in the initial years especially in India but things have changed recently. I can see the growing demand for investigators and Cyber defenders. Frankly speaking the working experience with the police department was not a good experience but working with other law enforcement agencies had been a good one. Working abroad has been a wonderful experience as well. Corporate investigations provide a lot of opportunities and I had been fortunate enough to work on cases involving giants like AT&T, HHP etc.
Hackers Interview: What are your major contribution in this field?
​​Prince Boonlia: ​I believe my work on Steganalysis, The Book titled "System Forensics", Training especially with Royal Oman Police and workshops. Investigating high profile case in Saudi Arabia, Role in development of first indigenous "Cyber Range" are few of the contributions I can mention.
Hackers Interview: What advice will you give to our readers to stay safe online?
Prince Boonlia: Well…. Never use pirated OS and software, Stay alert from all kind of phishing attacks as these two components are responsible for the majority of end-user hacks and compromises. I believe that one should undergo the basic "User Sanitization" training to understand the basics of staying safe online.
Hackers Interview: What do you think what are the myths general public may have about Ethical Hacking and Cyber Forensics?
​Prince Boonlia: Digital forensics is still a very less known fie​ld for general public and people still dont understand the work done by an investigator. The general misconception is that the work of a digital forensic investigator is around data recovery where as data recovery is a very very minor part of the overall work. Besides this people think that Cyber forensics is just about identifying the IP address of the cyber criminals which again is a very very insignificant part of the overall work done.
Hackers Interview: According to you, what skills a person should possess before choosing a career in Cyber Forensics?
Prince Boonlia: ​Interest in technology, hell lot of patience and passion to get to the core of everything is the key to success in Cyber Forensics. Knowing a language comes in handy in investigations. The ability ro comprehend and co-relate the findings and staying objective and unbiased is essential.​
Hackers Interview: What certifications will you suggest to newbies which may help them in growth and enhancing their knowledge in Cyber Forensics?
Prince Boonlia: Though there are several options available ranging from CHFI from EC Council to various options offered by SANS, I believe that one needs to understand how things actually work before getting into investigations. Thus if you are investigating a case on Microsoft exchange you need to first know how it works internally. Thus one needs to complement the certifications in Forensics with certifications in technology implementations. A Good Certification on the Offensive side like OSCP should also be taken to understand the other side of the game.​
Hackers Interview: Do you think Indian Government should implement some new rules or laws to prevent cyber crimes? If Yes, then kindly mention what it should be?
​​ Prince Boonlia: ​There is a lot of work to be done in this field. I believe there is a huge disconnect between technology experts and policy / Lawmaking authorities. Though I always support the right to privacy it should not be at the cost of national security and interest. We need to enact strict laws for ISP to keep the logs and data intact, force them to provide the same without delays and ​impose strict penalties for failures are the important part. There are technological challenges when it comes to using TOR and cryptocurrencies and thus we need to have a regulatory policy on such matters.
"Thanks Mr. Prince Boonlia for giving your precious time to our readers."
Information Security Professional | Cyber Security Expert | Ethical Hacker | Founder – Hackers Interview