Exclusive Interview With Cyber Lawyer From India: Advocate Prashant Mali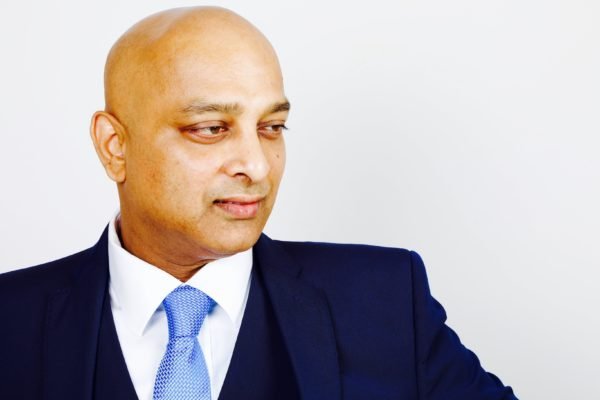 Today we have one of the most experienced person who has rich experience of working in Cyber Law & Privacy.He is one of the well known cyber lawyer from India. He has been appeared as Expert Legal Counsel in Cyber Crime and Digital Evidence related cases across India.Hackers Interview team had a valuable discussion with him where he shared his experience and knowledge with us to survive and pursue a successful career in this filed.
Team Hackers Interview : Hello! Please introduce yourself, along with what profession are you into.
Advocate Prashant Mali: Advocate Prashant Mali is a Cyber & Privacy Lawyer by profession, Founder & President of Law Form Cyber Law Consulting based out of Mumbai, India. Chairman of Cyber & Law Foundation a Charitable trust working for Awareness, Research and Policy initiatives in the Cyber & Privacy Law Domain. I am currently arguably the only Lawyer in the country with Qualifications like MSc in Computer Science with LLM and PG in Cyber Defence from Cranfield University (UK). I am Chevening Cybersecurity Fellow (UK) and participant of USA Government's for Prestigious IVLP Program titled Linking Digital Policy to Cyber Crime Law Enforcement in Feb 2017. I appear as Expert Legal Counsel in Cyber Crime and Electronic/Digital Evidence related cases across India. I am Author of 6 books and numerous articles & research papers published in leading journals across the world. I am a passionate and appluaded speaker often speaking across the world in renowned conferences.
Team Hackers Interview : Why you've decided to pursue Cyber Law as your career option?
Advocate Prashant Mali: The almighty Shiva had shown me a light towards combining technology and law to practice as a lawyer. I had already around 10 years of working experience in IT Industry with interests in IT security, when I analysed that combination of my technical skills with already existing judicially mind, I felt I can succeed . Initially my firm use to only do compliance work as awareness was less and people never knew that cyber crime were happening on them.
Team Hackers Interview : What do you want to say about the present condition of cyber crimes in our country?
Advocate Prashant Mali: The internet in India is growing rapidly and it has given rise to new opportunities in every field like business, sports,  education, entertainment etc. The internet has both advantages and disadvantages like a coin and Cyber-crime is one of the biggest disadvantages. Since cyber-crimes require skill, they are committed by educated people. Our country is trying to implement the Digital India project to the best of its capabilities. The success of the project would depend upon maximum connectivity with minimum cyber security risks. poor track record This is also a problem for India as India has a of cyber security. Numerous incidents of cyber frauds are getting reported as years are passing. Indian websites are being hacked by various hacker groups spread across the globe. There has been an annual increase of more than 40 per cent in cyber-crime cases registered in the country during the past two-three years.
Team Hackers Interview : What according to you would be cyber crime prevention strategies?
Advocate Prashant Mali: The recent versions of Cyber-crime are considered one of the most dangerous threats for the development of any state. It has a serious impact on every aspect of the growth of a country. Government entities, non-profit organizations, private companies and citizens are all potential targets of cyber criminal syndicate. Cyber criminals are not different than traditional criminals in that they want to make their money as quickly and easily as possible. Cyber-crime prevention can be achieved fairly quickly and in a cost effective manner. The prevention of cyber criminal activities is the most critical aspect in the fight against cyber crime. It is mainly based on the concepts of awareness and information sharing. A proper security posture is the best defense against cyber crime. Every single user of technology must be aware of the risks of exposure to cyber threats and should be educated about the best practices to adopt in order to reduce their attack surface and mitigate the risks. I feel our country should work towards development of Cyber security culture amongst citizens, Government should have long term and short term policies towards it. Cyber crime can only and only be prevented when Government unleashes full Digital Literacy mission which reaches every village and every age groups in India .
Team Hackers Interview : Since you have experience in your profession, how serious do you think the Government is in the improvement of the existing cyber world?
Advocate Prashant Mali: India has taken key initiatives with regard to cyber security. The availability of a national cyber security policy  demonstrates the Government's commitment in laying down objectives and goals to help ensure a secure cyber world. Various policy efforts by MEITY and The National Cyber Security Coordinator are applaudable. I feel we still need more allocation of budgetary money towards cyber security training and awareness. Government needs to seriously think about justice delivery mechanism in cyber world, I feel ODR – Online Dispute Resolution mechanism should be embraced by India at large scale as a part of Digital India.
Team Hackers Interview : What can you give to the readers, on how to keep themselves safe on the internet?
Advocate Prashant Mali: You don't have to be a computer wizard to keep yourself safe online In fact, with a little bit of preparation and the right tools at your disposal, even the biggest technophobes can learn how to navigate the internet without putting themselves at risk. I have rounded up 10 best tips for the readers to help them browse the web more securely and stay safe online:
Setting a strong password is one of the simplest and most effective things you can do to thwart brute force password hacks (an attack in which criminals use automated tools to systematically check all possible username and password combinations). The more secure the password, the more difficult it is for hackers to infect your system with malware and/or steal your personal data and financial information.
Keeping software up to date has become vital to keep your operating system, web browser, antivirus program up to date to reduce the risk of security breach. Enable automatic updates in your software settings for greater peace of mind.
Use of reputable antivirus plays a key role in helping you stay safe on the internet. As it can prevent malicious software from getting onto your machine and clean up any issues that may slip past your system's defenses. Avoid free ones.
One of the most common ways of malware distribution is through your emails. Hackers create sophisticated emails that typically contain an attractive sales offer or an official-looking message from an important institute. These emails contain enticing links and/or attachments that, when clicked upon, may trigger malware downloads or take you to websites that try to steal your personal information. Therefore, be cautious when checking your emails. Be suspicious of any unsolicited offers, double check URLs and file extensions before clicking on anything and be wary when entering
information on new sites.
Use two-factor authentication for leveling up the e-safety wherever possible. Many important websites that contain vital financial or personal information (for example, Gmail, Amazon, PayPal and banking websites), provide an extra layer of security by requiring you to confirm your identity before you're able to login. Some sites will text you a verification code, while others may give you an authenticator device that is used in conjunction with your usual login details. This might sound like an unnecessary hassle, but two-factor authentication is a very effective way of preventing fraudulent logins in twitter, facebook, gmail and banking applications.
Hackers are increasingly turning their attention to mobile devices. Android devices are by far the most vulnerable as malware for iOS, Windows Mobile and other operating systems have proven to be much less profitable. So, being an Android user, you should protect yourself online by using the same secure browsing habits you would on your computer.
Be wary of public Wi-Fi as it is although a fantastic way to stay connected when you are out and about, it also poses some significant security risks. Avoid lure of using free WiFi.
Always browse using an encrypted connection while sending sensitive data. The simplest way to achieve this is to look at your address bar and ensure the website's address starts with "https" rather than regular old "http".
A good adblocker can greatly enhance your online experience. Not only does it make pages load faster and remove annoying ads from your online life, it also makes your web browsing experience safer and more private by removing the risk of malvertising (malicious software spread via advertising) and preventing ad servers from keeping tabs on your browsing habits.
Customize your privacy settings to suit your needs and reduce the risk of a data breach by only entering essential information that the service requires to function.
Team Hackers Interview : Tell us about your experiences in your field.
Advocate Prashant Mali: I am engaged in Cyber Law Consulting (Advocates & Attorneys) as a President since March 2004. I personally advise on Cyber Security Policies & Cyber Law related issues, which include latest cyber threats to Clients, Government Organisations & Law & Enforcement Agencies. I appear and argue before various courts in the matters of Cyber frauds, cyber-crimes, electronic evidence and e-Commerce matters. I also provide Expert Legal Opinion related to Cyber Security Policies & Cyber Law compliance related issues. I and my team of lawyers handle cases on 5 fronts namely,
Criminal Courts (Bail, Court trial, Arguments, expert opinion, Drafting and filing cases with police, lodging FIR, etc.)
Civil Courts (filing complaints & suits for damages and compensations, getting blocking orders etc.)
Arbitration (Arbitrating matters involving data theft, source code theft, trademark theft, copyright violation, Bitcoin issues, e-commerce issues and matters involving technology or Electronic evidence)
Intellectual Property related cases (Registration of the Trademark and Copyright, infringement litigation at WIPO or in courts, arbitration etc.)
Legal Consulting and Expert Opinion in my office for all court & non-court matters. I have handled cases of Shapoorji & Pallonji Vs Mahada, NIC & Ors in HC & SC which talks about e-tenders and Digital Signatures. I have handled Naaptol Versus Big Deal (A Raj Kundra & Akshay Kumars Company) and Ors a sensational case of source code theft. I am handling India's first case of Identity Theft i.e. Rita Basu case. I helped prosecution side in two important matters the one of Palghar Case of Section 66A and the Other case of Panvel court where for the first time in India 5 Nigerians were convicted of cyber fraud. I have handled landmark case of Sunny Leone of her porn website. I have taken the highest number of favourable orders before The Adjudication Officers Court for online banking fraud (i.e in common man's lingo Cybercrime civil court for matters till Rs. 5 crores)
Team Hackers Interview : What qualifications or academic certifications you would suggest to improve the capability of cyber crime investigators or cyber lawyer in India?
Advocate Prashant Mali: I feel that law schools should produce socially relevant lawyers equipped to handle the real world practice of Law. Presently, the percentage of such socially relevant lawyers is below 10 percent. LLB Qualification in India is the beginning of legal education one acquires. To develop a judicial mind in cyber world, one has to do his specialization via a master or a PG degree in Cyber Law and Information Technology and has to give minimum 2-3 years of practical's to understand the field.
An effective litigator in cyber and technology related cases is not the one who understands technology & law but who understands and reproduces it in the simplified format and put up your case before the courts keeping in mind rule of law and procedures of various courts. I feel a good litigator needs confidence and confidence come from knowledge and understanding of the matter in hand. A tech lawyer needs to study double i.e. technology as well as law and then understand concepts where both intersect, compliment and interfere. I recommend students to participate in moot, practice with the drafting, read different kind of judgments and attend courts during college. English speaking, Body Language, Grooming, using gadgets, using the internet are some of the other soft skills a good litigator should be equipped with.
Team Hackers Interview : What are your comments on shortage of cyber security professionals?
Advocate Prashant Mali: India produces around 1 million engineers every year, adding a couple of papers about cyber security in their syllabus in the span of five years of their learning solves the problem to greater extent. I feel in next three years we would not have this problem as many universities in India have started Masters and Engineering programs around Cyber security and in fact I anticipate there would be excess professionals and the salaries would go down as the supply increases.
Team Hackers Interview : Do you expect some emergent changes, which we can expect in the future years?
Advocate Prashant Mali: We should also consider building AI & ML based cyber security systems that do not ecessarily solve all of our problems right away, but can help make security analysts more effective by assisting them in their daily routines and in their work, this is because bad actors will study how the existing cyber security Machine learning models work and work to either confuse the models i.e. poison the models or focus on a wide range of evasion techniques. I feel the human as a weak link in the cyber security will vanish and machine as a weak link will emerge in next 5 years. Laws related to Robotics and Machines would be a rage as they would directly effect human race.
Team Hackers Interview : Do you think Indian Government should implement some new rules or laws to prevent cyber crimes? If Yes, then kindly mention what it should be?
Advocate Prashant Mali: Cyber crime incidents have resulted into compromise in national security and interests. India has struggled to cope with the implementation of cyber crime laws. The Government has approved amendments to its Information Technology Act, 2000; however, technology has grown leaps and bounds complicating legal response and calls for a review. A dedicated national cyber crime agency may be established in India, which will be the central agency for all state government cyber crime agencies to coordinate, integrate and share information related to cyber crime. Such a central agency will be responsible for driving all the cyber crime prevention initiatives, such as collaboration with private sectors and training and awareness across the country.
Team Hackers Interview : What measures or provisions will you suggest to Indian Government for fighting against cyber crimes?
Advocate Prashant Mali: India needs Cyber warriors in three areas i.e. Police, Civil & in Military. India also needs an elaborate Cyber Spy program for effective cyber intelligence. A Cyber Cadre in state policing is must, where the cadre police would not have a local law and enforcement jobs like bandobast, their transfers should be between cyber units and should have minimum qualification criteria in technology and science.
Team Hackers Interview : What would you like to say to the fellow readers who aspire to make out a career in the cyber world in the future?
Advocate Prashant Mali: There is a need for techno legal trial lawyers today like no other, and the future will require great techno legal trial lawyers even more than the present as fewer and fewer lawyers these days are given the opportunity to try cases. Never get discouraged by someone telling you "you can't do it this way". A smart, hard-working junior associate can single-handedly win the case if he or she works hard, thinks creatively and refuses to take no for an answer. Prepare, Prepare, Prepare (And Then Prepare Some More) When the time comes for your first trial (or any trial, for that matter), there is no substitute for preparation. Just because you are a newer lawyer does not mean you cannot know every document, every fact, and every witness better than anyone else involved with the case. Use Information Technology as an aid for your profession, Wear confidence on your bodies and specialize on day one of your practice that will make you a winner in some time to come.
"Thanks Advocate Prashant for giving your precious time to our readers."
Information Security Professional | Cyber Security Expert | Ethical Hacker | Founder – Hackers Interview