HP Announces a New Partnership Ahead of a New Laptop Launch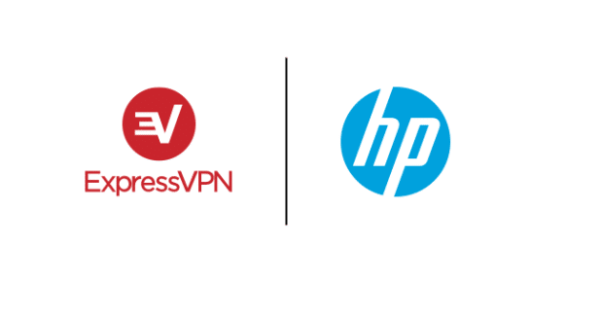 It is not uncommon for a new laptop/computer to come bundled with some kind of anti-virus software. For instance, when you buy a laptop from Best Buy, you'll find that you are given a 12-month subscription to an anti-virus program like Webroot. However, you will realize that no "deep integration" is ever registered with these promotions. After all, Windows Defender provides adequate virus protection for most people.
HP understands this very well and that's why they have decided to take a different route. HP has decided to give its customers something they need; something that will be beneficial to them—a VPN. A VPN is a necessary tool for anyone who takes their online privacy and security seriously. Think of all the times you have had to read emails at the coffee shop, or check your bank account while at the airport waiting area. If you were using a public Wi-Fi in these places, just know that you were exposing your data to strangers who were using the same network. A VPN provides all the encryption and anonymity you need to keep all your online activities safe and secure.
HP and ExpressVPN Partnership
On September 30, 2019 HP released a press release announcing their anticipated new laptop model—the Spectre x360 13. A lot was said about the features and improvements that come with this laptop model including security improvements that are bound to attract the attention of a modern tech lover who is all about security. This laptop comes with an optional built-in privacy screen, a mute mic to help turn the microphone on and off, and a webcam kill switch to keep you safe from webcam hacking among other security features.
However, there's one feature that makes this device even more attractive, and that feature has something to do with the partnership between HP and ExpressVPN. In a bid to help its customers stay safe and private online, HP has teamed up with ExpressVPN—a well-known VPN service provider to have their software preinstalled on select HP devices, kicking off with the newest HP Spectre x360 13.
Individuals who purchase the new laptop model will get a 30-day free trial of the ExpressVPN, within which they will get access to the VPN's app range as opposed to just the preinstalled one. ExpressVPN allows you up to 5 connections with one single subscription and users have the luxury to use the VPN software on any of their devices including Amazon Fire TV Stick, Android, iOS, and MacOS gadgets. At the end of the trial period, users will be given an opportunity to either buy a longer-term plan or opt-out of the subscription.
Why the Partnership is Important
It is not common for a hardware company to partner with a software company, but what makes this one interesting? ExpressVPN will encrypt your data while connected to a public Wi-Fi network, so any hacker or cybercriminal hoping to benefit from your information will be kept at bay. The partnership between HP and ExpressVPN clearly shows the growing need for excellent security in tech devices. It seems the two companies are trying to make this happen, though we just have to wait and see how this goes. It's a good thing that ExpressVPN plans to have more of
such partnerships in the near future, and that HP plans to have more of its devices bundled with the VPN.
With a new VPN partnership, users of the new Spectre x360 13 are bound to benefit immensely from a preinstalled app. First, they are saved the trouble of having to download one themselves. Also, users will get a free trial period before committing themselves to a monthly/yearly subscription. Well, 30 days may not be much but it can go a long way in offering protection especially to those who use their laptops in public places such as libraries, airports, and coffee shops.
Information Security Professional | Cyber Security Expert | Ethical Hacker | Founder – Hackers Interview