Introducing Ai4 Cyber Security 2019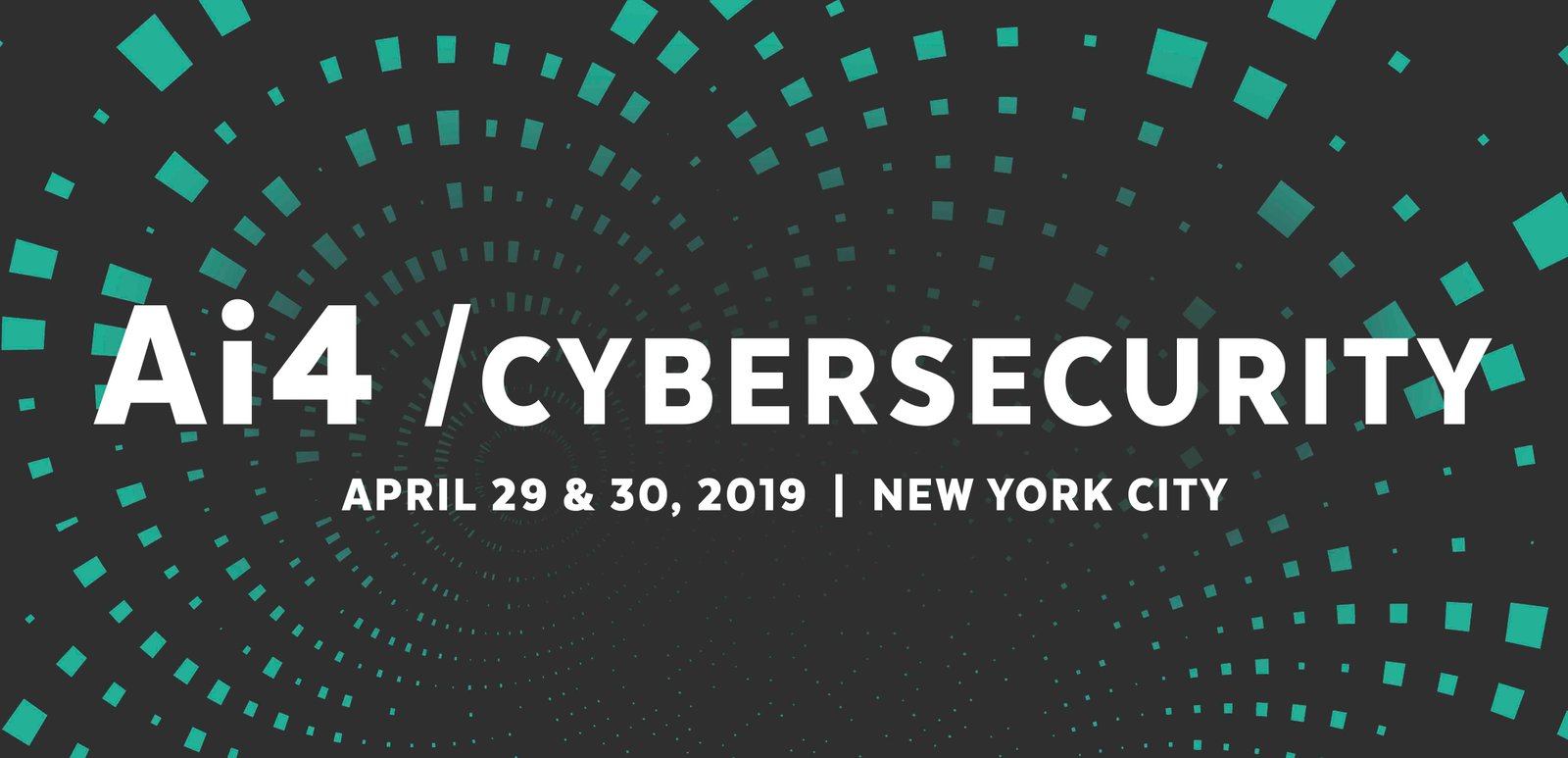 The Ai4 Cyber Security conference brings together business leaders, data practitioners, and AI pioneers who are applying artificial intelligence to solve problems and create opportunities in the cyber security industry. Industry leaders will highlight the most valuable insights by delivering specific use cases. Whether you hold a technical, non-technical, or hybrid role, Ai4 is focused on helping you along on your AI journey, at whichever stage you may be.
Date/Venue: April 29-30, 2019
Conference Topic: Cyber Security, Artificial Intelligence, Machine Learning.
Speaker List: 
Wayne Chung, CTO, FBI
David Billeter, CISO, CA Technologies
Nicole Eagan, CEO, Darktrace
Pramod Prakash, Dynamic Defense Engineer – Cyber security Analytics, Walmart
Salvador Mandujano, Engineering Manager – Security, Google
Chris Novak, Director of Threat Advisory Research, Verizon
Eliezer Kanal, Data Science Team Lead, CERT
John Prokap, CISO, HarperCollins
Narendra Parmar, Information Security & Risk Management Leader, Microsoft
Sammy Basu, Information Security Engineer, Warner Brothers Entertainment
Erin Kenneally, Portfolio Manager – Cyber Security Division, US Department of Homeland Security
Prashil Kumar, Head of IT Operations & Infrastructure, Fiji Airways
Stuart McClure, CEO, Cylance
Michele Guel, Distinguished Engineer, Cisco
Mark Sherman, Technical Director Cyber Security Foundations, CERT
Serge Vilvovsky, Consultant – Cyber Security & Big Data Software Engineering, MIT Startup Exchange
Hussein Syed, CISO, RWJBarnabas Health
John Shegerian, Executive Chairman, ERI
Raffy Marty, VP Research and Intelligence, Forcepoint
Raghu Dev, Director – Identity and Access Management, BNY Mellon
Lars McCarter, Director Network Operations & Security Center (NOSC) / Current Operations, Coast Guard Cyber Command, US Coast Guard
Shing-Hon Lau, Senior Cybersecurity Engineer, CERT
Justin Vermillion, Head of Application Security, Los Alamos National Laboratory
Matthew McFadden, Cyber Director, General Dynamics Information Technology
Nick Sikora, Cybersecurity Engineer, Booz Allen Hamilton
Vijay Ganti, Head of Product and AI/ML Research for Security Products, VMWare
Tina Posey, Program Manager – Cyber Security Operations, Conde Nast
Vernon Habersetzer, Senior Enterprise Technical Expert, Walmart
Pradeep Patel, Software Engineer, Cisco
Ricardo Lafosse, CISO, Morningstar
Parthasarathi Chakraborty, Head of Cyber security Architecture & Strategy, Guardian Life
Aaron Blackstone, CISO, Texas Department of Public Safety
Gregory Wilson, CISO, Pioneer Natural Resources
Information Security Professional | Cyber Security Expert | Ethical Hacker | Founder – Hackers Interview