Introducing International Cyber Security Conference : Nullcon Goa 2018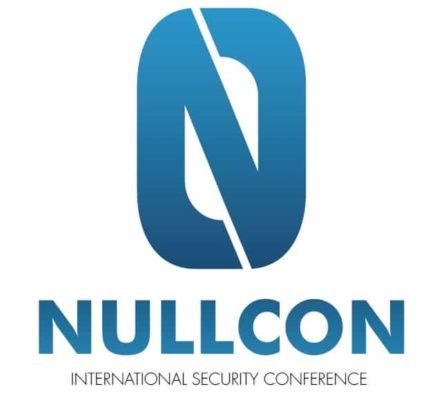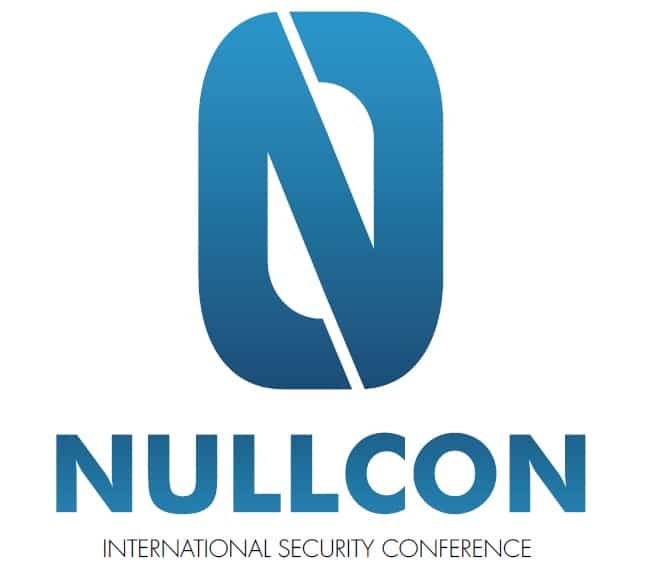 Today we are introducing one of the biggest and most renewed international cyber security conference "Nullcon Goa 2018" . The conference is going to be held at Goa from Feb 27th 2018 to March 3rd 2018. Nullcon is one stop destination for all the cyber security enthusiast to grab out of box knowledge about various aspects of security.
So let's have a look at the conversation Hackers Interview team had with Nullcon team.
Registration link : https://nullcon.net/website/register.php
Team Hackers Interview : Hello! Please introduce yourself, and which organization do you represent?
Representative – Nullcon : Hi everyone. My name is Antriksh Shah, Director at Payatu Technologies. I am also one of the founders of nullcon International Security Conference, which is annually hosted in Goa.
Team HI : How much experience do you hold in organizing such events in the past?
Representative – Nullcon : With nullcon hosting its 9th edition this year, I have reached almost a decade of experience in organizing Information Security events.
Team HI : What do you aim to achieve from this event?
Representative – Nullcon : Our main goal is to bring all security experts and decision makers on the same platform, reduce the gap between government, corporations and the academia and to increase the awareness of the need for information security to protect critical assets.
Team HI : What do you want the participants to take home from your event?
Representative – Nullcon : The main objective for our attendees is to learn something new in the domain of Information Security. However, our event is not limited to only that, in addition, many enterprises will be there with a goal to recruit bright talents for their companies at nullcon. We encourage our attendees to connect with other members of the community, share their own knowledge and of course have a lot of fun while in Goa!
Team HI : Which is the venue this time, and the dates of the event?
Representative – Nullcon : Nullcon 2018 will be hosted at Holiday Inn Resort, Goa on 2 nd and 3 rd of March 2018. Furthermore, we also conduct a 3-Day and 2-Day Security Trainings right before the Conference. These trainings are
specifically organised with topics like the latest developments, researches in the InfoSec arena.
Team HI : What is the scale at which you are organizing your event?
Representative – Nullcon : Over the years, nullcon has grown leaps and bounds, being recognized on an international level and welcomes over 1200 participants each year
Team HI : What is the prime objective of your event?
Representative – Nullcon : Nullcon held its first edition in 2010 with the idea of providing an integrated platform for exchanging ideas and information in the field of computer security. Since then Nullcon has grown into a large community considered as a benchmark and the go-to event for InfoSec in Asia. Nullcon invites world-renowned researchers and security practitioners to share the latest vulnerabilities and InfoSec developments.
Team HI : How do you plan to achieve your goal through this event?
Representative – Nullcon : Each year we are working hard to make nullcon even better and bigger; and introduce a number of brand new additions. Thanks to our Speakers, Sponsors, Exhibitors and a great team of Volunteers, we are hoping to exceed our attendee's expectations and make an event that will be equally educational and fun.
Team HI : Who all are going to be present in the form of the panel in your event?
Representative – Nullcon : We have loaded quite a few big names this time around.
The Opening Note will be by Mr. Rajeev Chandrasekhar, Honorable Member of Parliament and Technology Entrepreneur followed by our Key Note speaker Mr. Haroon Meer – Founder of Thinkst. In our Boardroom Panel Discussions will participate
renowned InfoSec experts such as Burgess Cooper, Partner Advisory- Ernst & Young; Michael Pyle, CSO at Schneider Electric; Cdr. Manish Tiwari, VP & CISO at Bharti Airtel; Subra Kumaraswamy, VP of Security Architecture at Visa Inc.; Vladimir Katalov, CEO and co-founder of ElcomSoft Co. and others.
Team HI : What all activities have been organized in your event?
Representative – Nullcon : In addition to traditional talks and trainings, nullcon Goa 2018 offers Boardroom Discussion Track,
Workshops & Villages, Exhibition Area, various on-the-spot CTF challenges, Career Clinic and much more.
Team HI : How many people strong is your organizing committee? Do you think it is competent enough to
handle the pressure?
Representative – Nullcon : YES, we have been running the event for 8 years now. We have an expertise of internationally renowned Call For Papers Review Team that helps us to select the best of the best research papers to provide good rich content for the conference. Along with our internal team, we have an overwhelming support of the local null community and nullcon fans to run the show in a smooth effective way.
Team HI : For whom do you think your event is? Who all do you advise to attend it?
Representative – Nullcon : Our event is open for everyone who is working/enthusiastic about Information Security. We equally welcome the students, InfoSec researchers, Consultants, Thought Leaders (CXO), educational institutions and government representatives. We are convinced that our event is beneficial for everyone and will bring good results as we gather the people from various backgrounds.
Team HI : How many people do you expect to attend your event?
Representative – Nullcon : This year we expect around 1500 participants from 200 various IT & InfoSec Companies, including 150 International Speakers and Delegates.
Team HI : What areas you expect to cover through your event?
Representative – Nullcon : Each year we try to cover all major domains of Information Security, including but not limited to IoT, Web, Cloud, Mobile, Telecom, Network, Forensics, Hardware, Embedded devices, ICS / SCADA, Bug Bounty, etc.
Information Security Professional | Cyber Security Expert | Ethical Hacker | Founder – Hackers Interview