Pre Event Release: 4th Edition CISO Summit – Artificial Intelligence in Cyber security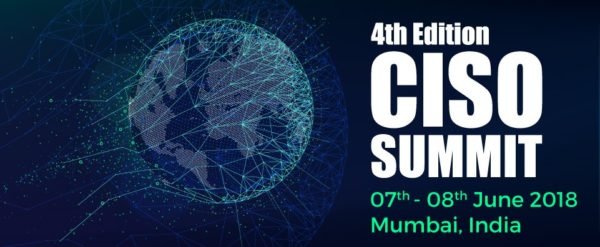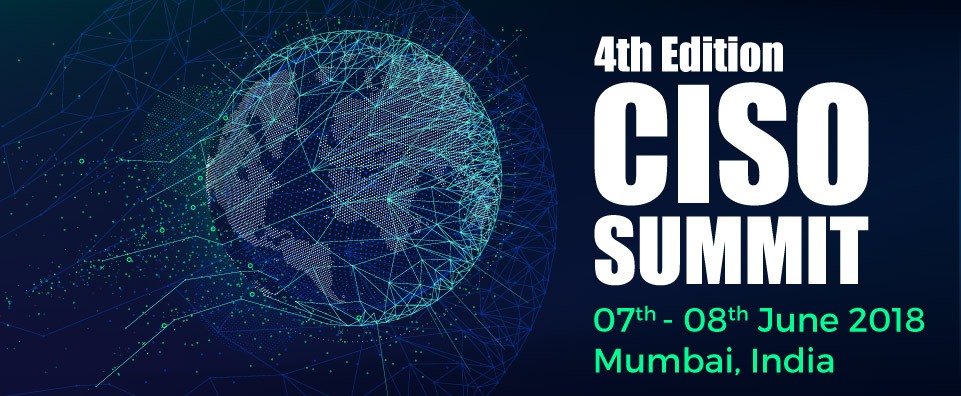 With around 8.4 billion connected devices currently in use across the globe, the concept of rigidly-defined network perimeters has become a thing of the past. Traditional cyber security systems are becoming obsolete, and their presumption-focussed approach cannot provide adequate defense against the complex threats of today. And all this was before cybersecurity experts even started talking of AI-led cyber-attacks as an emerging threat.
Countering AI-based attacks will need cybersecurity experts to fight fire with fire. Security solutions driven by artificial intelligence, such as AI-Driven MDR, will have to be incorporated into cyber defense strategies as a standard service for effective cyber defense. For companies, the only question that needs to be answered is: how quickly can they get ready for this new paradigm?
Artificial intelligence will take centre stage at the upcoming 04th Edition CISO Summit in Mumbai scheduled for 07th and 08th June 2018 and EC-Council aspires attendees to explore how artificial intelligence technologies, machine learning, deep learning and cognitive computing, along with analytics and IoT, are starting to affect the enterprise now and how the future will belong to those who evolve with technology. The summit is being hosted with an unparalleled support of three state governments-  Telangana, WestBengal and Andhra Pradesh. The 4th Edition CISO Summit in Mumbai's an effort to promote the challenges in cyber defense technologies by bringing the best in the government and corporate sectors together.
In its fourth year, the summit offers a platform that encourages discussion and debates around the industry's most pressing challenges. Conceptualized with the "Digital India Initiative" in mind, it will feature discussions and keynote sessions that will cover a range of topics curated to engage attendees. The topics this year are Cybercrime & Threats and Security, Security Strategy, Infrastructure and Operations with sponsored sessions on trends including Blockchain, AI, Cloud, IoT & Ransomware.
The summit will bring across leading technology and solution providers under one roof. Dark Trace, Group IB, Sequretek and Smoke Screen–will be showcasing the best in technology products and services.
Some of the summit topics that will be in focus are,
Discussing the biggest cyber threats being faced by financial institutions today & how to avoid them?
Upgrading your digital infrastructure to harness artificial intelligence for cybersecurity
Encryption – A double-edged sword
Crypto Farming: How Hackers are mining Free Gold on Corporate Networks
Digital India needs a cyber-security reboot
For more information on the summit, please visit https://ciso.eccouncil.org/portfolio/4th-edition-ciso-summit/
Media Contact
Rakesh Acharya
Contact: +91 7977828905
Email: rakesh.acharya@eccouncil.org
Information Security Professional | Cyber Security Expert | Ethical Hacker | Founder – Hackers Interview